Summary:
Charles Suscheck explains the differences among traditional requirements, use cases, and user stories by describing and providing an example of each.
I've worked with a lot of teams transitioning to agile. In each situation, user stories always seem to be a sticking point, with a common question being, "What are the differences between traditional requirements, use cases, and user stories?" I'd like to answer this question with a description and example of each requirement type. I'll also use a running example: Imagine that we're writing software for placement firms, and one of the firms has requested the ability to search for candidates for a specific role by specialty within a geographic location. For example, "I want to find all business analysts who are Sarbanes Oxley (SOX) experts within fifty miles of New York City."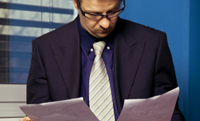 Traditional Requirements
Traditional requirements are usually thought of as capabilities and constraints of the system; the key term being system. All good requirements describe what the system can do or shouldn't do, but those requirements that focus intensely on the system tend to deemphasize user interaction or business context related to the user or business. To be fair, many traditional requirements do provide context for business and users, but that is usually not the main focus of the requirement, rather it's the system that is the focus.
The difficulty with having the system be the focus is that it's easy to make assumptions about what the user wants.  I've seen requirements be the source of record for the system's operation.  In such a case, interacting with the business or the user while the system is being developed reverted to a series of painful, negotiated change request. The work became a matter of giving the user exactly what she asked for, which may not at all be what she needed.
This is what really makes traditional requirements tough: They're written from the system perspective. Additionally, they're often written in the context of a process that enforces change control and a contract based on the requirements themselves. Throw in an ideology that encourages written communication between the business analyst and the development team, and you've got a tough job ahead when it comes to delivering value.  Changes become a series of tightly controlled negotiations.
According to the International Institute of Business Analysts (IIBA), good requirements can be described via these criteria:
Requirements are complete. They must be as complete as possible with no open-ended parts or opportunity for interpretation.
Requirements are testable. One must be able to create a test or some sort of proof that the requirement has been met.
Requirements must be consistent with each other with no conflicts between what they are specifying.
Requirements must be design-free. Software requirements should be specified in what the system must or must not do, but not in how the software will ensure the requirement is met; that's design.
Requirements must be unambiguous. No wishy-washy statements nor (conceptually) anything that can be interpreted differently than intended.
As you can imagine, good traditional requirements are tough to write and are a rare commodity. If creating a good requirement is tough, writing an entire body of requirements into a complete and locked-down specification of the system is even tougher. The level of detail can lead to many interdependencies between requirements that have to be analyzed as the requirements are developed. While all requirements specifications have this difficulty, traditional requirements are particularly touchy since the focus is on the system rather than any user interaction.
The user understandably concentrates on the interface and his interaction with the system. A simple change in the user interface can create a ripple effect through the requirements. Unless a good requirements trace is available, even small