again.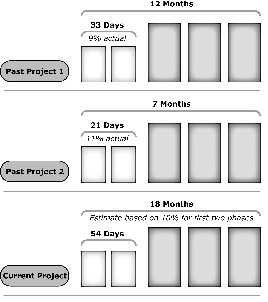 Making it Work
I currently run a software company, Journyx, and I can assure you that this project estimation technique continues to be successfully employed by many of our customers to their great advantage. It is easy to implement and you can do it too. Once you do, you will start producing laser sharp estimates before you know it. And that's a result we can all feel good about requiring.
Happy estimating!
About the Author
Curt Finch is the CEO of Journyx, the first and only company to establish Per Person/Per Project Profitability. Curt is an avid speaker and author, and recently published "All Your Money Won't Another Minute Buy: Valuing Time as a Business Resource." 
April Boland is the Resource Manager for Journyx.