Summary:
Where does innovation come from, and how do we get there? Building the next great product may require companies to undergo an agile transformation.
Since 2003, I've been involved with Scrum in some shape or form. In the beginning, it was something Victor, my brother, and Michael James, a self-proclaimed recovering software architect, were kicking around as a better way to manage customer requirements and team morale. Victor and Michael were looking at how physical spaces should be designed for optimum developer productivity, so we tried the Scrum framework on one project, then two, then three, and we were all hooked on it. We ran around telling people about Scrum, and during down cycles (i.e., when we didn't have enough work to do), we started building our flagship project management tool, ScrumWorks.
Throughout my career, I have had the great opportunity to work with software development organizations of all types and sizes. It is with their help and inspiration that I have outlined seven practical tips to begin the journey of the agile transformation.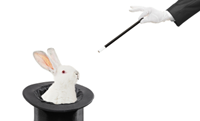 As I write this article, I am at the Tokyo Scrum Gathering. I've visited Asia five or six times in 2011. It's clear that some organizations based in this region are in need of change and transformation in the form of more aggressive innovation. Take, for example, the mobile phone industry. As leaders like Apple and Google emerge, many Southeast Asia companies (e.g., Sony, LG, Samsung, Sharp, and Fujitsu) must figure out how they fit into a new puzzle. Will they try to partner, be competitors, or sack entire divisions? Adding to those competitive issues are the realities of global currency fluctuations, emerging Federal Transit Administration export regulations, financial debt crisis in Europe, and a sluggish consumer economy. It's enough to keep a CEO up all night slugging bottles of antacid!
The solution may be in the next great product launch. Innovation should drive consumer demand up, which is a good thing for companies that rely heavily on American and European consumers to purchase what they've built. So, where does innovation come from and how do we get there? Well, that's not an easy question to answer, but building the next great product may require organizations to embrace agility as they implement techniques from Scrum and extreme programming as a means to become more innovative in the following ways: increasing the rate of feedback loops, separating command and control, empowering teams to make decisions, assigning a product owner, and improving consistency by putting quality into each sprint.
To spur innovation through software agility, I have outlined seven strategies for you to consider as your organization moves to harness the full benefits of agile software development.
1. Knowing where you want to be (your end-goal) should be the starting point for your agile transformation.
As Steven Covey points out, "Begin with the end in mind." In other words, Scrum is a means to an end; the end may be innovation or increasing employee morale. Start with a strategic goal that may be tied to an organizational initiative.
2. Know what you're getting yourself into.
Scrum is hard and disruptive on purpose. A team-empowered environment requires a huge paradigm shift. Scrum is a light framework and process that is not to be taken lightly. A high degree of motivation is required to track, record, and update other team members on accomplishments every day during stand-up meetings. Want more inspiration? Read what Ken Schwaber, one of the pioneers of Scrum, has to say on this topic.
3. Become a learning organization.
This is big. Most Scrum trainers agree that "learning organizations" excel at Scrum. Why? Because learning organizations believe process, people, and technology improvements are a means to innovation, increased employee morale, etc. A learning organization is one that continuously focuses on self-improvement and relentlessly seeks out opportunities to improve. Learning organizations value improvement as a means to self-reflection in order to create and promote productivity and profitability. At Scrum Days Munich 2010, Jeff Sutherland, one of the inventors of Scrum, said there are three types of companies in this world (paraphrased here):