Agile RoundUp: This Week In Agile July 12
Here at Agile Connection, we look to bring you the best of what's happening in the Agile world. From best practices, tips and resources- we've got you covered.
We also like to stay on top of what our peers and partners are saying and each week would like to share with you what we think is the best of the agile world around the web.
This Week On Agile Connection
Kenneth Grant's article, "Agile Is Cheaper, right?", in which he looks at whether or not being agile is really cheap for an organization, has been our top story of the week. Here's what some of you had to say:
Is agile cheaper? It depends, but it certainly helps you spend the money you do have more wisely.http://t.co/cR681rxDTn #agile @agilejournal

— Acoyvis (@Acoyvis) July 1, 2013
Planning stress: when requirements are specified early in the lifecycle, 80 percent of the functionality is unwanted http://t.co/1dc8ygttXq

— Tim Ottinger (@tottinge) July 9, 2013
Around The Web
Agile Insights: 
"Iterate more" means "do smaller things, more often.' -- this is hard for most people some of the time. I need occasional reminders too.

— Tim Ottinger (@tottinge) July 12, 2013
My 4 Rs to make a #scrum team work: rythym, respect, responsibility and recognition #agile

— Feike Visser (@heervisscher) July 12, 2013
Product Backlogs, And Agile Ways of Working
Need help prioritizing your product backlog? Check out these guidelines to help agile product backlog correctly and consistently from Cognizant.
VersionOne breaks down the "Agile Methods of Work" in an effort to move away from talking about software development as an Engineering discipline but rather a craft. And this-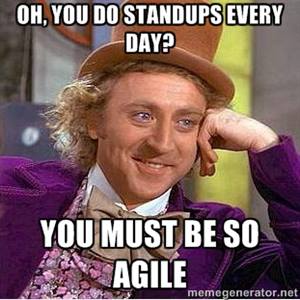 Happy Friday!