James: No hints, man. Go to the presentation and you'll understand how to tame your nerves. I was nervous. I've been a nervous presenter, and I still deal with nerves even though I present all the time. It's not only a matter of dealing with nerves, it's a matter of turning them to your advantage, which can be done.
Cameron: Is there anything else you'd like to say to the attendees of Agile Development Conference & Better Software Conference West 2014?
James: Yeah. In advance I'll tweet what bars I'm going to be hanging out if you want to buy me a drink—important stuff, got to keep the vocal cords loose for all these talks.
Cameron: Once again, this was James Whittaker. He'll be speaking at Agile Development Conference & Better Software Conference West 2014, which is June 1 through June 6. Thank you so much, James.
James: Yeah, you're welcome. See you in Las Vegas.
Cameron: All right, sounds great. Thank you.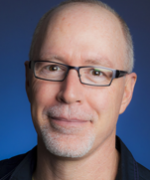 James Whittaker is a technology executive with a career that spans academia, start-ups, and top tech companies. With a PhD in computer science, James worked for IBM, Ericsson, SAP, Cisco, and Microsoft. In 1996, he joined the faculty at Florida Institute of Technology, where his work in Y2K testing and software security earned many awards. James' first stint at Microsoft was in Trustworthy Computing and then Visual Studio. In 2009, he joined Google as an engineering director and led teams working on Chrome, Chrome OS, Maps, and Google+. In 2012, James rejoined Microsoft to build the Bing Information Platform. Of his five books, two have been Jolt Award finalists. Follow James on Twitter @docjamesw.