Jonathan Vanian: Definitely. Very good resource. All right, well we're coming close to the end here so I guess we'll just leave with a final question. What do you want session attendees to take away from your session?
Michael Vizdos: Some new tools in the tool box.
Jonathan Vanian: Sticky notes.
Michael Vizdos: Sticky notes, no not really. Just to be aware that there's other tools out there. Just because you have a tool doesn't mean you have to use it all the time. I see that a lot with, well I know agile so everything has to be agile but that's not really the case.
Jonathan Vanian: All right, well thank you Michael for taking time out of your day.
Michael Vizdos: Thank you, appreciate it.
Jonathan Vanian: Yep, definitely.
About "Solving Real Problems through Collaborative Innovation Games":
Are you having trouble getting people in your organization to agree on a path forward? Is collaboration sometimes more like a contest to see who can yell the loudest? Is it difficult to get customers to give you the information you need to create a product charter or unambiguous requirements? Achieving meaningful collaboration with a diverse group of people can be very difficult. Michael Vizdos shares his experiences with Innovation Games, collaboration exercises that dramatically improve the way people work together. You'll practice with exercises that are easy to use, fun, and encourage working together in a structured fashion. This structure guides successful collaboration, helping participants stay on track and avoiding non-productive, free-for-all discussions. Learn how to choose the best Innovation Game for each situation. Leave with an understanding of how and why structured collaboration with intellectual games is one of the most productive ways to help people work together toward a common goal.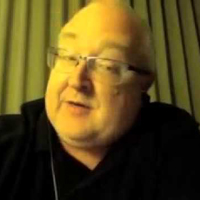 The author of implementingscrum.com, Michael Vizdos travels internationally working with clients to improve product delivery to their customers using Scrum and other agile techniques. He is a Certified Scrum Trainer with more than twenty years of experience in all facets of software development and product delivery. Michael is active in the lean startup community, coauthored (with Scott Ambler) the Enterprise Unified Process, and speaks at user groups and conferences about these topics—and more! One of his current projects can be found at 3guysinashop.com. Read more about Michael at michaelvizdos.com, contact him at [email protected], or follow his daily exploits on Twitter @mvizdos.