PV: For me, I think it's the inattentional blindness, because I've been a developer on the task. Developers can get so focused on the code in front of them that they can't focus on the other implications other than that code that's in front of them. I've literally sat in front of the computer where the code is in front of them for eight hours a day, five days a week. In order to do that, it's hard to think of, "Well, what does my user think of the decisions?" I'm literally making hundreds of small decisions about how that application is supposed to operate as I'm writing my code that, I'll say, are beneath the level of the user interface requirement. What we can't often get out of—because we're so focused on that foot in front of us—is saying to ourselves, "Does this make any sense to the user?"
CP: Gerie, coming over back to your planning fallacy—not being able to really understand and either underestimate or overestimate how much time it's going to take—is a good way to overcome that bias to use flowcharts to really try and map it out, and sit down and . . . ?
GO: Yeah. Usually, you plan by the number of test cases. The rule of thumb is forty-five minutes to write and a half hour to execute. You figure from that. But I always just add on a buffer. If you think the test effort's going to take ten weeks, tell them fourteen.
CP: Gerie Owen and Peter Varhol, they will be speaking at STARCANADA 2014, April 5 through April 9. Their session is titled How Did I Miss That Bug? Managing Cognitive Bias in Testing.
GO: The thing that our presentation will give to testers and test managers is the answer to the more important question of how.
CP: Thank you so much, guys.
GO: Thank you.
PV: Thank you.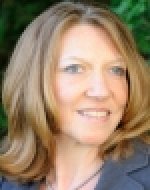 Gerie Owen
QA consultant Gerie Owen specializes in developing and managing offshore test teams. Gerie has implemented the offshore model—developing, training, and mentoring new teams from their inception. She manages large, complex projects involving multiple applications; coordinates test teams across multiple time zones; and delivers high-quality products. Gerie's most successful project team wrote, automated, and executed more than eighty thousand test cases for two suites of web applications, allowing only one defect to escape into production. In her everyday life, Gerie enjoys mentoring new test leads and brings a cohesive team approach to testing.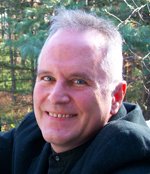 Peter Varhol
A tester at FrogLogic, Peter Varhol is also a writer and speaker on software development and quality topics. Peter has authored dozens of articles on software tools and techniques for building applications and has given conference presentations and webcasts on a variety of topics—user-centered design, integrating testing into agile development, and building the right software in an era of changing requirements. He has held key roles on engineering teams that have produced award-winning, quality tools such as BoundsChecker and SoftICE. Peter's past roles include technology journalist, software product manager, software developer, and university professor.