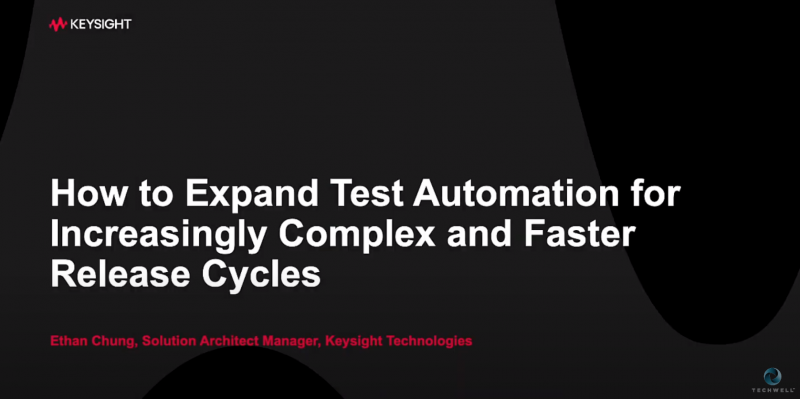 How do you scale your testing to realize the full value of DevOps?
In this session, Ethan Chung, Solutions Architect Manager at Keysight Technologies, will demonstrate how to expand testing coverage across complex applications with intelligent automation.
Watch now to learn the basics of automation right through to building sophisticated test cases that integrate with any DevOps pipeline.
*Please fill in all required fields to view this session.
By downloading this resource you will also receive special offers and product communication from the sponsor and TechWell/Coveros (you may unsubscribe at any time).