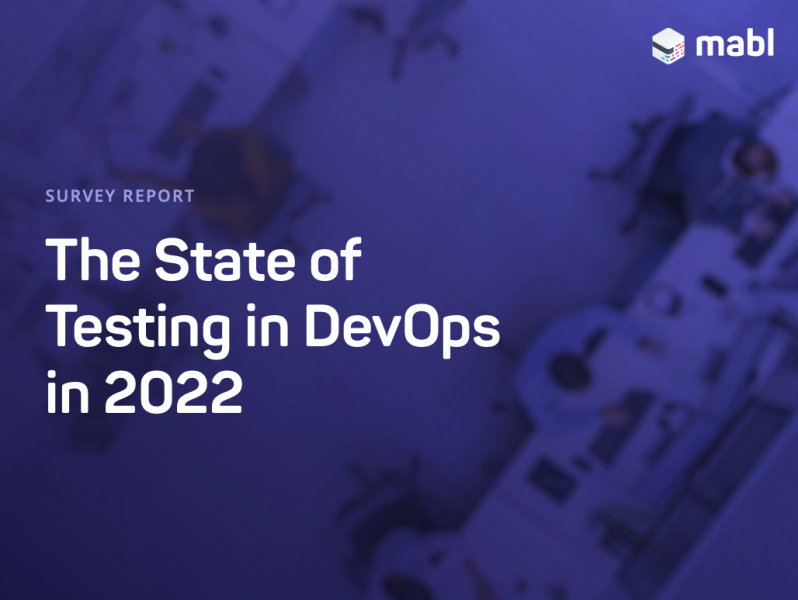 In our 4th Annual State of Testing in DevOps Report, 560 software development and QA professionals shared the status of their DevOps adoption journey and how testing activities impact adoption, collaboration, and customer happiness.
This year's report found that testing was the foundation for teams successfully navigating the transition to DevOps. Explore the full findings of the report, and see how testing leaders are planning to optimize their quality practices in the coming year, how they can enable their organization's DevOps journeys, and create better user experiences along the way.
The data will reveal:
What hinders the adoption of DevOps
The relationship between testing and customer happiness
Which testing types that teams plan to focus on in the upcoming year
How high-velocity, high-quality development teams embrace DevOps
*Please fill in all required fields to view this report.
By downloading this resource you will also receive special offers and product communication from the sponsor and TechWell/Coveros (you may unsubscribe at any time).