Summary:
How does software development fit with your ITIL CMDB? ITIL® has long been recognized as the de facto industry standard for IT service management and the adoption of ITIL has been growing rapidly across the world. IT Service Management (ITSM) derives enormous benefits from a best practice approach. Change management and configuration management are core practices at the heart of ITIL and ISO/IEC 20000, the auditing standard that is aligned with ITIL.
Many organizations or groups who develop software consider themselves outside the scope of ITIL, considering it something that is only relevant to IT operations and support groups. This was perhaps understandable with ITIL V2, and yet we believe it is no longer the case with ITIL V3. We shall address this in more detail below. This article focuses on a subset of ITIL processes and in particular the CMDB/CMS.
Misunderstandings and Evolution of the Term CMDB
In ITIL V2, the term CMDB was often misunderstood.  Its definition: "A database that contains all relevant details of each CI and details of the important relationships between CIs". This lead many people to think of it as a single database in which everything should be stored that related to Configuration Items.
It was never the intention of the ITIL authors that the CMDB should be defined as a single physical thing.  It is a logical concept that is implemented via a number of physical systems (that in many cases already existed) that could be termed "CMDBs".
Many vendors should share in the blame, in that they saw a tremendous market opportunity, and rather over hyped the particular capabilities of their CMDB solution(s).
One of the key problems with defining a usable CMDB is being very clear as to what results you want to get out of it. What information do you actually need to be able to better plan and manage the services your organization provides?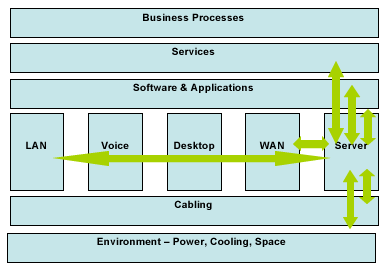 Figure 1 - What data do you need in your CMDB? Upgrading a server means you need to know all of its interfaces and usages as well. Source: David Cuthbertson, Square Mile Systems