Summary:
In this interview, Nudge founders Mac Gambill and Phil Beene explain the relationship between health and wearables. They discuss how big the wearable market can get over time, as well as the relationship wearables have to health information and the Internet of Things.
Josiah Renaudin: Your health-tech company, Nudge, has insight into the wearable craze. How big do you think this market can really get?
Mac Gambill: Recent reports by companies such as Juniper and Credit Suisse have projected that by 2018, the wearable industry will be worth anywhere from $6 billion to $30 billion. respectively.
While these predictions may vary, there's no denying the massive amount of value in the wearables industry, not to mention why huge players such as Microsoft, Google, Apple, and Samsung, are all entering this space. The market is undoubtedly huge and has the potential to disrupt the way we think of healthcare and fitness. Wearables and health tracking apps, such as Nudge, are playing a role in facilitating the personalization, accountability, and engagement of consumers' health.
Already, wearables have started to play a massive role in the healthcare industry. These devices are becoming personal diagnostic and monitoring tools to track key elements of health and fitness, such as vitals. For example, imagine a wearable that can monitor your temperature, movement, and heart rate, and transmit this data back to you and your clinician so that they can then provide real-time, actionable feedback. In the not-so-distant future, these wearables will even have the ability to trigger regulatory warnings on any health issue a consumer is experiencing.
The housing industry is another area in which wearables have the potential of being a game changer. With devices increasingly becoming more connected with one another, we'll soon be able to control our home's thermostats, washing machine, and other appliances, all through a wearable wrapped around our wrist.
Josiah Renaudin: People have toyed with many of the different wearables out there, but what do you think the general consumer expects from a wearable device? Has what's been sold so far lived up to expectations?
Phil Beene: As is the case with any technological development, there are initial glitches that must be worked out in the beginning. This can be seen in the telecommunications industry, in which the transition from the telegraph to telephone to wireless technology took years of tweaking and editing.
The same can be said for the wearables industry. Currently, the main frustration on behalf of consumers right now is that a wearable must be used in conjunction with a smartphone. Ultimately, what consumers are waiting for is a wearable that provides all of the functionality of a smartphone, but can be worn around their wrist. For instance, a watch that can send emails, make calls, count calories, and turn on a washing machine.
Josiah Renaudin: Health information is very private. Do you think people will feel comfortable wearing something that carries that type of sensitive data?
Mac Gambill: If you look at the wearables industry, it speaks for itself. People already feel comfortable sharing personal health and fitness information with these devices. In general, we find that consumers are willing to share their private information with companies if it's advantageous to them.
However, companies should take every measure possible to ensure that access to user data is kept private. At Nudge, we've made sure that our products are HIPAA-compliant and that our users' health and lifestyle information is protected and safeguarded.
Josiah Renaudin: Can you talk about the relationship between wearables and the Internet of Things?
Phil Beene: Wearables are set to become the "control center" when it comes to the Internet of Things and the automated home. We see these devices going in the direction of smart phones, where all functionalities are packed into one centralized device.
This extends to security and the validation of identity as well. In the same way that a fob works for two-factor authentication, a wearable will work to identify an individual. In the future, a wearable will be able to identify an individual based on an embedded code, and once identified, have the ability to open the door to their house or control their thermostat.
Josiah Renaudin: Can you comment on net neutrality and how Internet fast lanes and artificial broadband scarcity could have on the Internet of Things and wearables?
Mac Gambill: Preserving Net Neutrality will play an integral role in the development of the Internet of Things. For example, the company that makes the chip in your washing machine or the company that creates the software to control your house's thermostat would need permission from a mobile carrier. This is because mobile carriers such as AT&T and Verizon provide the infrastructure of wireless connectivity that will create seamless connectivity between devices such as phones and cars.
If mobile carriers choose to block these channels, they can potentially hinder the innovations and growth of the Internet of Things. If Net Neutrality is not protected, the appropriate channels needed to make the Internet of Things happen will be blocked, and mobile carriers could have the freedom to provide Internet fast lanes and preference to the companies of their choice.
Josiah Renaudin: What single wearable do you think has the best market potential?
Phil Beene: A wearable that has the best market potential is one that becomes seamlessly integrated into the daily life of the consumer. This means that the wearable would require no reason to take it off. It would have the functionality and durability to withstand say, water, but it would also be fashionable enough to wear from the office to a cocktail party.
Josiah Renaudin: Can wearables become as pervasive as phones and tablets, or is this just a fad?
Mac Gambill: As wearables become more efficient and seamless, they'll be just as pervasive as smartphones and tablets. There's a reason why big tech players such as Apple, Google, Samsung, and Microsoft have all entered the wearables space and staked their claim.
Josiah Renaudin: To close, what has you the most excited about the future of wearables?
Phil Beene: When it comes to the future of wearables, what excites us the most is how incredibly convenient life can become. In the future, we'll be able to control almost anything we want. Imagine being able to control our automated homes from something wrapped around our wrists. Our bodies will become valuable real estate that will be able to control just about anything, and we'll have the ability to engage with the world around us like never before.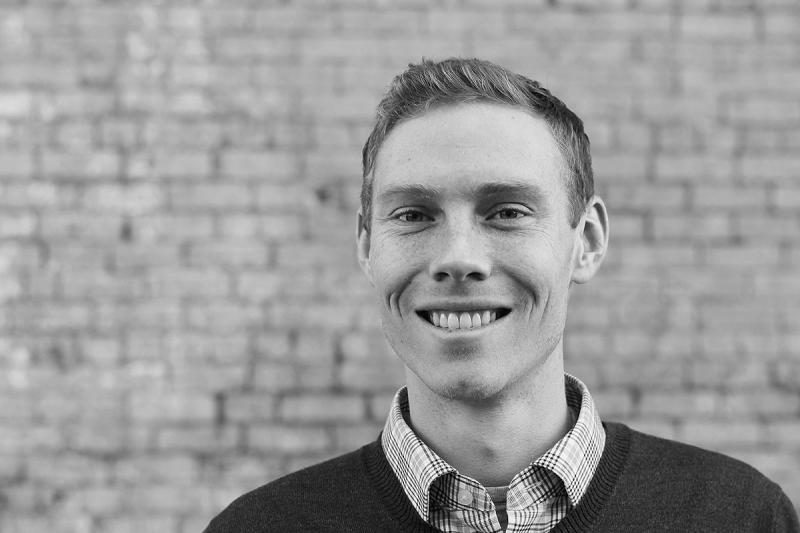 Mac is currently the co-founder and CEO of Nudge, nudgeyourself.com, the Klout for healthy living. As the CEO, Mac wears many hats, but his primary roles consist of business development, fundraising, and sales. In his time with Nudge, the company has been recognized as finalists in programs such as RVA Companies to Watch and the Chattanooga Technology Council's Early Innovator Award. In December 2012, he was recognized by CIT as being a GAP 50 Finalist, which identified Virginia entrepreneurs most likely to build the next generation of tech companies in the state.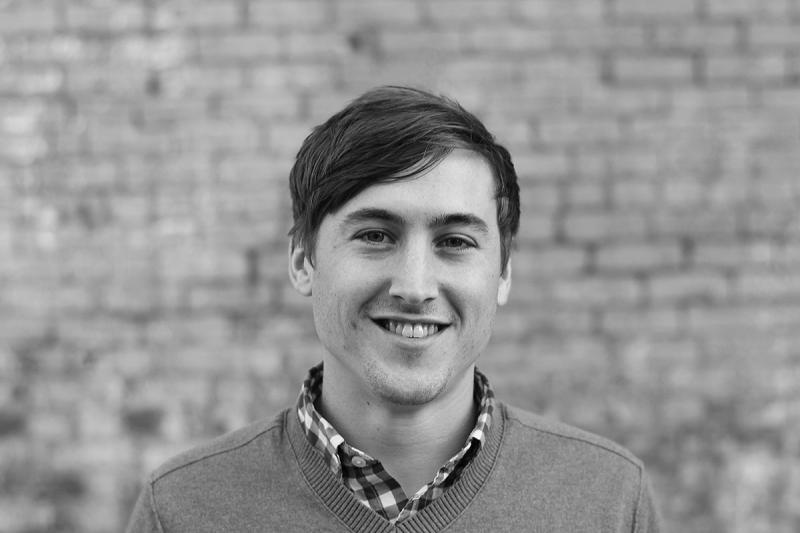 Phil currently serves as co-founder and president of Nudge, a mobile health app for iOS and Android that indexes data from popular health tracking apps in one dashboard for your healthy lifestyle. With co-founder Mac Gambill, Phil works to develop and refine all aspects of Nudge's growth and monetization strategy, while and taking primary ownership of the Nudge brand's marketing, messaging and content.